Choosing A Realtor
Find The Perfect Fit For Your Personality & Needs
Choosing a REALTOR® is a personal decision. You may interview several REALTORS® before finding the perfect fit for your personality and specific needs.
Some of the best ways to find a REALTOR®
Talk to family and friends. REALTORS® build their business through referrals, so asking others about their experiences and recommendations is a great way to find a REALTOR® who suits you.
Look at REALTOR® names on property listings in your desired neighbourhood, as these REALTORS® may have a good understanding of that neighbourhood.
Search for a REALTOR® on realtor.ca, by name, office, city or language spoken
---
Know The Right Questions To Ask
When interviewing a REALTOR ® , there are several questions you may want to ask before entering into an agreement to buy or sell through that REALTOR ® . You may consider asking the following:
Q: How long have you been in real estate?
You may feel more comfortable with the zest and enthusiasm of a newly-licenced REALTOR® or the sage advice of an experienced REALTOR® .
Q: What is your average list-to-sales price ratio?
A REALTOR® should have a track record of negotiating sales prices that are very close to list prices.
Q: How will your marketing plan meet my needs?
Ask specifically about advertising, online marketing, sample flyers, staging and general approach.
Q: How will you ensure I find a place I love?
Ask specifically about what steps a REALTOR® will take to meet your criteria.
Q: Do you have any references?
A REALTOR® should be able and willing to provide you contact information for past client references.
Q: What separates you from your competition?
Listen for the traits you value in a trusted advisor and ensure the REALTOR® is comfortable with the channels and frequency of communication you will want.
Q: May I review documents I will be asked to sign?
Good REALTORS® will share important forms with you in advance of signing and will answer your questions about them. Ask to see Agency Disclosure, Listing Agreement and Seller Disclosure forms.
Q: What sort of referrals will you make?
REALTORS® can be a great source for references to related professionals, such as property inspectors, general contractors, or decorators. REALTORS® may be compensated for their referrals.
Q: How much do you charge?
Remember: all real estate fees are negotiable.
Q: What sort of guarantee do you offer?
If you plan to sign a listing or buying agreement with a REALTOR® and are unhappy with the service you receive, will the REALTOR® let you cancel?
Q: What haven't I asked you that I need to know?
Keep asking questions. The more you ask, the better prepared you'll be to determine if it's the right fit.
Is Now The Right Time to Buy
As a potential buyer, you want the facts, and we want to give them to you. When is the best time to buy a house?
Before planning room colours, or picking out the perfect couch, it's important to hit the books and do some research on home ownership. Below, we have listed two important things to consider when deciding whether now is the right time to buy.
Economics on Housing Costs
When doing your research, it's easy to find yourself sitting in front of a blank computer screen wondering where to begin. That's normal! The best place to start is to research housing costs in the area you are interested in, as they will vary greatly depending on location. You can contact your local Real Estate Professional to find the most current, up to date information on your local housing market and visit multiple listing search sites like mls.ca.
So, you know the price of house, now what?
Understand Your Financial Situation
Before you decide to buy, you need to explore the reality of your finances. This decision requires more than simply a down payment and a monthly income. You need to make sure your finances are stable before you can confidently conquer your dream of home ownership. Take some time to review your current monthly expenses, and then factor in the additional costs of purchasing a new home to see where your budget nets out. Home prices and interest rates will mean nothing if you aren't prepared to not only purchase, but maintain a home.
---
" The last step is to determine if you budget matches up with the current cost of homes in the area you are interested in. If not, it's a good time to explore other areas, or determine what financial goals you need to hit before making the purchase decision. "
---
This may not be the most glamorous step you will take on your road to home ownership, but it is the most important. All good homes are built on a solid foundation that will help it stand strong for years to come. Consider this step the foundation to your many years as a successful homeowner.
The Cost Of Buying A House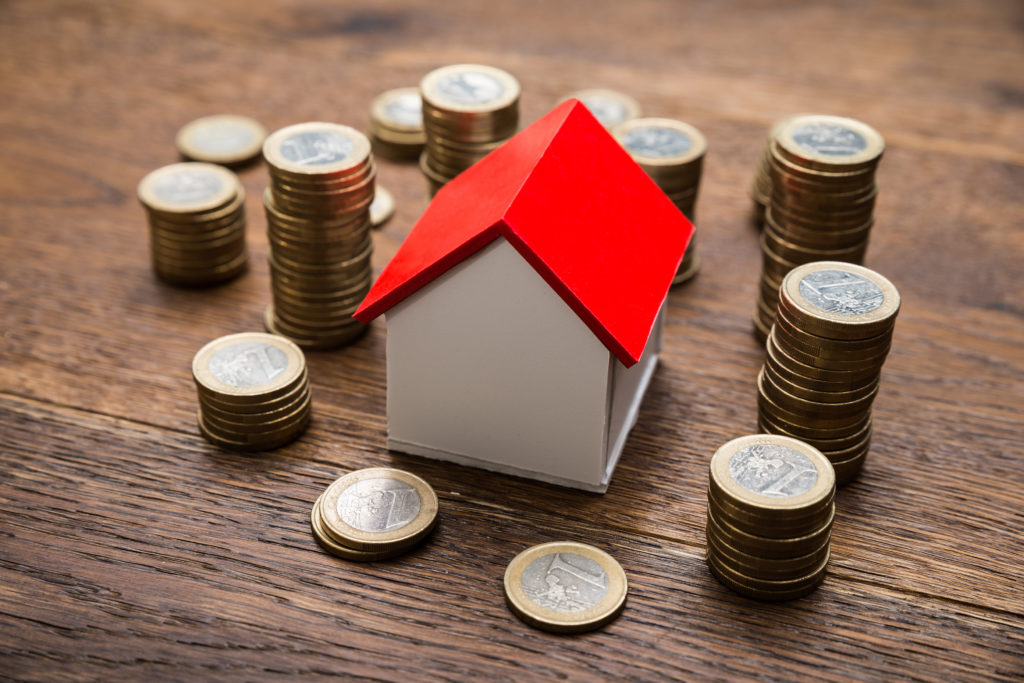 Owning a home is more than the purchase price. Understand the hidden costs that come with homeownership.
Buying a home is a big investment – likely the largest one you will ever make. The cost to buy a home should be carefully considered to avoid the risk of financial difficulty in the future. Since this decision has a large impact on your wallet, we want to take some time to explore the many costs associated with buying a home. Doing your homework and knowing the average cost of these services in your neighbourhood will help you choose a home within a realistic price range.
---
Deposit: Depending on your location and the price of a home, you may need to put a deposit on a home as a security measure to ensure you don't lose it to another interested buyer. If you are required to pay a deposit, it will become part of your down payment once you have purchased the home.
Down Payment: In Canada, the minimum amount you need to put down on a home is 5%. While this is realistic for most first time home buyers, having a down payment of 20% or more will help buyers avoid paying Mortgage Loan Insurance.
Land Transfer Tax: When you buy a home, you are required to pay a land transfer tax to the province upon closing. This tax is normally based on the amount paid for the land, as well as the remaining amount on any mortgage or debt assumed as part of the arrangement to buy the land. Cost will vary depending on your municipality, the size of the land and other factors. Alberta, Saskatchewan, and parts of Nova Scotia do not have Land Transfer Tax at all, while other provinces use a tiered system.
Appraisal Fee: An appraisal will normally cost between $200 and $300 but can vary depending on your location. This will help prevent you from borrowing more than you need to, and will prevent lenders from giving you too much.
Home Inspection: A home inspection is a necessary step in your home buying process and will normally cost an average of $350 depending on the size, age, and condition of the home. This helps ensure there are no unexpected maintenance or home improvement costs upon purchasing the home.
Property Insurance: While property insurance is likely already something you have factored into your budget, it's important to do your research and find a reasonable quote that will ensure you are covered should anything unexpected happen.
Mortgage Insurance: There is mortgage life insurance, which is designed to protect the repayment of a mortgage if anything were to happen to you. There is also mortgage loan insurance if your down payment is less than 20% of the total house cost. Premiums for this type of insurance range from 0.5% to 3% and increase if you are self employed.
Lawyer Fees: The fee you will be charged by your lawyer will vary depending on the person representing you and must be paid upon closing. Ask your real estate agent for advice as they likely have a preferred trusted lawyer they can refer you to.
Title Insurance: Title insurance is a one-time-fee that provides protection from losses related to the properties title or ownership. Learn more about what it is in this blog post.
Property Taxes: The cost for property taxes is expressed as a dollar rate for every $1,000 estimated to be the market value of your property.
Maintenance and Energy Costs: Potentially your largest ongoing homeowner expense, these costs include lawn care/ yard work, professional services, additions/upgrades and the cost of keeping the house running year-round. You can use our monthly home budget planner to help map out all of these costs.
Moving Expenses: It's easy to forget about the small things when moving, but it's important to remember they can add up quickly! Consider the cost for phone, electricity, and other utility installations and don't forget about movers, a moving truck and feeding your friends who are helping out!
Real Estate 101: Everything You Need To Know
Buying, selling, and leasing property takes time, knowledge, extensive contracts, legal documents, and a considerable amount of money.
This is why licensed professionals can help. Real estate agents, mortgage brokers, property managers, and real estate appraisers have the knowledge, experience, and accountability to help and protect consumers through their transaction.
The Real Estate Council of Alberta (RECA) licenses and regulates these professionals in Alberta. Anyone offering the services of these professions must hold a licence with RECA.
---
How the Real Estate and Mortgage Brokerage Industries Operate
The Real Estate Act of Alberta requires individuals that represent consumers in a real estate transaction or assist consumers with obtaining a mortgage through a mortgage brokerage to hold a licence with the Real Estate Council of Alberta (RECA).
What's A Brokerage?
Brokering is arranging or negotiating a deal on behalf of someone else. The brokerage is the company licensed by RECA to broker for you. They are the fundamental entity the public enters into a contract with to represent their interests and to broker a deal for them.
CONSUMER TIP: Even though you may see flashy advertising for a specific individual, it is that individual's brokerage that you are actually hiring, with that individual representing that brokerage.
It can be confusing, so let's simplify things.
Brokerage vs. Franchise
Every day you probably see advertisements from a particular real estate or mortgage franchise, such Re/Max, Royal LePage, Invis, or Dominion Lending Centres. These are not brokerages. Brokerages are individual companies holding individual licences with RECA. If you look closely at these advertisements, they will all have different names.
Re/Max 123 Realty has no affiliation with Re/Max ABC Realty, even though they share nearly identical branding and have Re/Max in their name. Your city may have several Re/Max-branded brokerages, but they are individual companies who pay Re/Max a franchise fee and are franchises within the Re/Max brand. This can often confuse the public. RECA licenses brokerages in Alberta, and does not regulate the parent franchise company.
Who Works In These Industries
Brokerages are companies licensed with RECA to trade in real estate or deal in mortgages on behalf of consumers. These companies can be sole proprietorships, partnerships, or corporations.
Brokers are individuals, licensed by RECA, who manage a brokerage. No matter how big a brokerage gets, there is always only one broker per brokerage. They are responsible for all brokerage activity, even if they don't own the brokerage. In small brokerages, the broker often directly works with consumers in addition to management duties. In larger brokerages, brokers tend to focus on the management role.
CONSUMER TIP: Broker is a specific class of licence. Many mortgage professionals may call themselves a "mortgage broker," but this does not necessarily mean they are the licensed broker for their brokerage; it simply means they "broker" mortgages.
Associates are individuals who hold a licence from RECA to trade in real estate or deal in mortgages. They have completed the pre-licensing education and registered with a brokerage, These are typically the people you will work with through your real estate transaction or mortgage deal. They do not have the management responsibilities that brokers have.
Associate brokers are associates who completed the necessary education to become brokers, but do not operate a brokerage. In larger brokerages, brokers sometimes delegate some of their management duties to associate brokers. Associate broker is a licensing class that is only available to real estate professionals.
Who Am I Really Dealing With?
When you sign a contract with a real estate or mortgage professional, you are actually hiring their brokerage. The individual you meet or speak to will sign the agreement on behalf of the brokerage, but ultimately, you are hiring the brokerage and not that individual. This is true even of designated agency brokerages. Your agency relationship is with the brokerage.
CONSUMER TIP: Be wary of advertisements saying you hire "the whole team for the price of a single agent." This can be misleading. Every time you enter into an agreement with a licensed professional who works at a standard common law brokerage, you are hiring the brokerage, not that individual or their "team."
What Will They Do For Me?
When you hire a licensed professional and are their client, they represent your interests in a transaction. They owe you undivided loyalty, confidentiality, and obedience. They will help you every step of the way with advice, document preparation, and through negotiations, and will carry out your lawful instructions, even if those instructions go against their advice to you.
Among other things, a real estate professional will:
draft agreements and offers to purchase
show properties to buyers
hold open houses
give advice
act honestly
maintain confidentiality
Among other things, a mortgage brokerage professional will:
take mortgage applications on behalf of the brokerage
discuss financing options
quote interest rates
give advice
act honestly
maintain confidentiality
RECA vs. Industry Trade Associations
RECA protects the interests of Alberta consumers by setting standards of behaviour and enforcing those standards. RECA administers provincial real estate legislation on behalf of the government. All real estate and mortgage brokerage professionals in Alberta must hold a licence with RECA and follow RECA's standards.
Industry trade associations protect the interests of their membership. These trade associations include local real estate boards and provincial real estate associations. Membership in these associations is voluntary, and has nothing to do with RECA's standards. These associations may have their own standards that their members must follow. The term REALTOR® is a trademark owned by the Canadian Real Estate Association, which is the national trade association for real estate professionals. Only CREA members can use this designation. All CREA members are REALTORS®, but not all licensed Alberta real estate professionals are REALTORS®.
Are Your Agent & Brokerage Licensed?
The public can check their industry professional's licence status using the Find a Professional tool on RECA's website.
Everything You Need To Know About Mortgage Brokers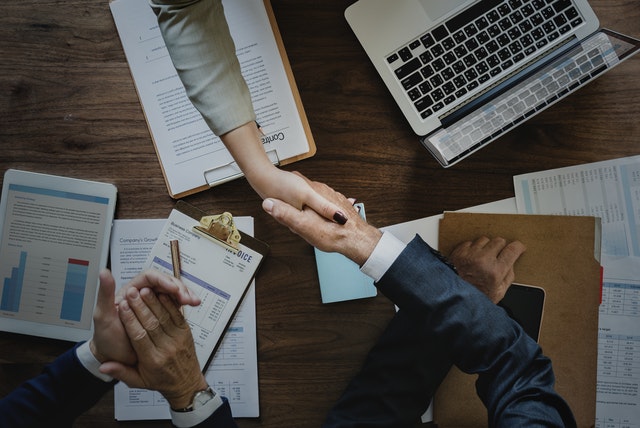 Also called mortgage brokers or mortgage associates, these are the people who help you find a mortgage lender and secure a mortgage for your property. After they receive their licence from RECA, they must register their licence with a mortgage brokerage.
CONSUMER TIP: Mortgage "specialists" who work directly for banks or lenders are not necessarily licensed mortgage brokerage professionals. In many cases they are simply bank employees or contractors who help facilitate you obtaining a mortgage with that bank.
They do not represent your interests and cannot find you a mortgage from a different lender. Use Find a Professional to learn if the person you are working with holds a licence.
---
Types Of Mortgage Professional Relationships
It's important that borrowers understand the relationship they have with their mortgage broker. Did you know that when you're talking with a mortgage broker about applying for and getting a mortgage, that broker's business model may be to represent the lender, not you?
A Mortgage Broker May:
Represent the borrower (you)
When a mortgage brokerage represents you, as a borrower, you are a client. They must act in your best interests at all times, and will owe you general, fiduciary, and regulatory obligations. These include undivided loyalty, confidentiality, full disclosure, obedience, reasonable care and skill, and full accounting. They will recommend financing options to you, advocate on your behalf, and provide you with confidential advice.
Represent the lender
When a mortgage brokerage represents the lender, they act in the lender's best interests at all times, not yours as the borrower. They can still work with you; however, they will treat you as a customer, not a client.
When you are the customer of a mortgage brokerage, that brokerage must:
treat you honestly and act with reasonable care and skill
gather information on the property you want to finance and on your financial situation
explain the lender's options to you
complete the necessary documents and submit them to the lender
tell you about the transaction's progress and pass along any communications from the lender to you
The mortgage brokerage cannot give you advice or act in any way that would be a detriment to their lender client. The lender has their undivided loyalty.
Act as an intermediary
A mortgage brokerage may act as an intermediary between you, as a borrower, and potential lenders. In this case, the mortgage brokerage is not representing you or the lender. Neither of you are clients; both are customers.
The brokerage will facilitate the mortgage deal by gathering information, explaining the options, completing the necessary documents, and keeping both sides apprised of the deal's progress. They will not act to the benefit or detriment of you or the lender(s). Alberta mortgage brokerages often work as intermediaries when working with residential borrowers.
---
Each relationship option comes with different roles and obligations. In all cases, though, mortgage brokers have a responsibility to clearly explain their role to all of the parties with which they are working.
Understanding Property Stigmas
The term "stigmatized" means an unfavourable quality in a property or one that makes the property less attractive or unattractive, but that is unrelated to the physical condition or features of the property. Stigmas may include:
that a suicide or death occurred in the property
the property was the scene of a major crime
the address of the property has the wrong numerals
reports that a property is haunted
What one person finds unacceptable may not be a stigma to another. Generally speaking, sellers are not legally required to disclose property stigma
If You Are A Buyer…
When you're shopping for a home, you'll likely talk to your real estate professional about the features you're looking for; you should also discuss the things you want to avoid.
Tell your real estate professional if you are concerned about certain stigma – for example, if it would bother you to find out a suicide has taken place in the property. If there are stigma that bother you, your real estate professional can ask a seller or the seller's real estate representative direct questions about any existing stigma associated with a property you're interested in.
The seller or the seller's representative is not legally required to answer questions about stigma; however, they can't lie. If they choose to answer your questions about stigma, they must do so honestly.
---
If the seller refuses to answer your questions, this may raise a red flag. In that case, you can
proceed with the purchase without an answer to the stigma question
do your own research:

through the Internet. For example, try Googling the address.
ask neighbours. Neighbours can be a great source of information. They
will almost always know, for example, if a major crime has occurred at the property. If you see them outside when visiting a property, say hi.

find another home to purchase
Your real estate professional can help you decide how to proceed.
As you start to look at properties, you may wonder what else you can do to help ensure you find the right property.
DO:
ask about stigmas that concern you
visit a property for a second showing if you're interested, but still not sure
ask about specific things you see in the house that you want to ensure are included in the purchase
ask your real estate professional to search title to ensure there are no identified
issues on title, such as builder's liens or building design restrictions

---

If You Are A Seller…

As a seller, it is up to you to decide if you want to disclose a possible stigma to a potential buyer. You are not legally required to do so and the decision is yours to make.

As a seller you can:

refuse to answer the buyer's question(s)
answer the question with a disclaimer that the buyer should not rely on the accuracy of the information and to verify the information for themselves
answer the question without qualification

If a buyer asks you about possible stigma, and if you choose to answer, you must do so honestly. You cannot lie to potential buyers about stigma.

You may be worried that disclosing a stigma will negatively affect the value of your property. On the other hand, if you aren't willing to answer questions about possible stigma, it may scare some buyers away.

Ultimately, it is completely your decision whether to disclose stigma. Your real estate professional cannot disclose stigma to a potential buyer without your permission.
Mortgage Professional Relationship Essentials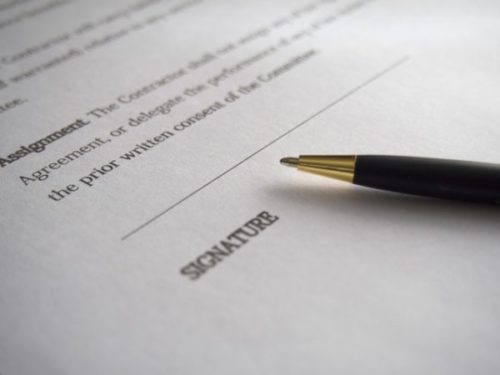 ---
Written Service Agreements
RECA requires mortgage brokers to have written service agreements when working with clients; that requirement applies whether the client is a borrower or a lender.
Written service agreements enhance consumer protection by providing clarity about the roles and obligations of the parties, and reduce the potential for conflicts and confusion. Your written service agreement with your mortgage broker will tell you what you can and should expect from your working relationship with your mortgage broker. Your agreement will:
describe the responsibilities and services of the mortgage broker
outline the obligations of the mortgage broker and the borrower
set out the fees (if any) or how the mortgage broker will receive their fee
give consent to collect, maintain, use, and distribute a borrowers' personal information
address any potential conflict of interest scenarios
give consent to "pull' a credit bureau on the borrower(s)
give an option for the borrower to receive electronic messages from the mortgage broker after the funding of the transaction
Why You Should Work With An Industry Professional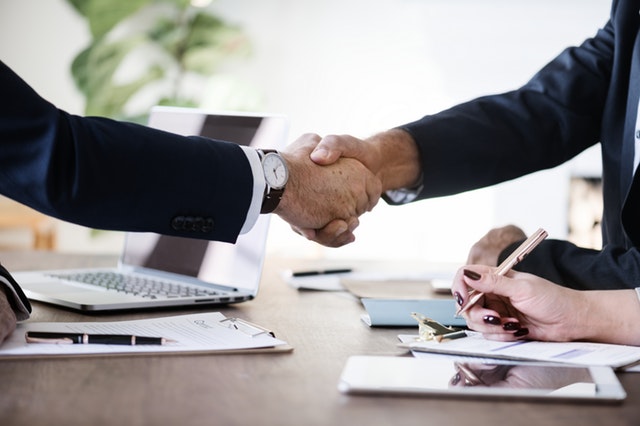 ---
Using a licensed industry professional protects you as a consumer. It's that simple. Not only do licensed industry professionals have the education and experience to competently assist you in a transaction, but RECA also holds them accountable to ensure they meet the high standards of professionalism and behaviour set out in the legislation.
Hiring someone who isn't licensed leaves consumers without important protections.
How RECA Helps Consumers
Consumer Protection Fund
The Consumer Protection Fund protects consumers who use a licensed professional. The Fund compensates consumers who have suffered a financial loss due to fraud, breach of trust, or failure to account for money held in trust. This applies to consumers with their own licensed professional and to licensed professionals working for the opposite side in a transaction.
Criminal Record Checks
All licensed professionals undergo a Criminal Record Check prior to receiving a licence from the Real Estate Council of Alberta (RECA).
Accountability
Licensed professionals must follow the standards set out in the Real Estate Act and Real Estate Act Rules. Failure to meet these standards can lead to sanctions or disciplinary proceedings by RECA.
Education
Licensed professionals must complete rigorous pre-licensing education before applying for a licence from RECA. They also need to complete regular re-licensing education in order to renew their licence.
The Importance Of A Written Service Agreement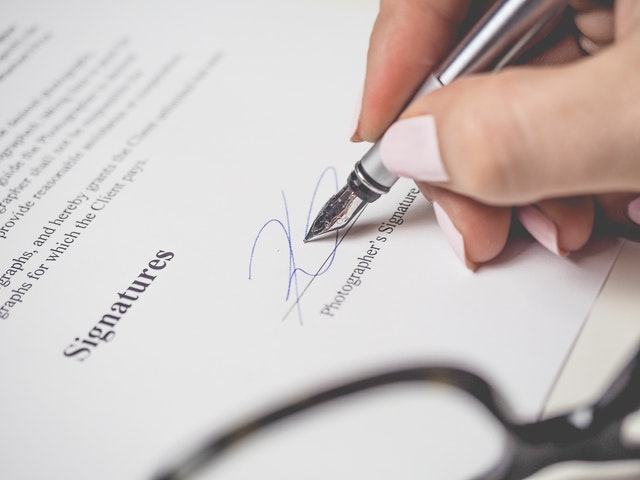 Residential real estate, property management, and mortgage brokerage professionals must have a Written Service Agreement (WSA) when entering into a client relationship.
Written service agreements help ensure the role of an industry professional is clear, and when clients are better informed, there is less confusion and typically, fewer disputes.
Written service agreements help industry professionals clearly and confidently communicate with clients about:
the relationship between the parties;
the services to be provided by the brokerage;
the obligations and responsibilities of the parties;
consent for collection, use and distribution of personal information of the client;
method of calculation of remuneration or how the industry professional will be compensated; and,
consent to obtain a credit report (for mortgage brokerage professionals).
Establishing a written service agreement with clients also offers benefits and protections to the industry professional. For example, even if a client chooses not to litigate, a written service agreement reduces the chances of dispute and dissatisfaction on the part of the client, because the client has a written record of the roles and responsibilities of all parties to the agreement.
Regardless of their sector, RECA believes all industry professionals should use written service agreements when establishing client relationships. Many commercial real estate practitioners and real estate appraisers already use written service agreements and RECA will continue to work with these sectors to meet the requirements of the Rules as they relate to written service agreements.
---
Frequently Asked Questions
Are written Buyer Representation Agreements mandatory?
Yes, if you are interested in buying residential property and are the client of a real estate professional in Alberta, you will be asked to sign a written service agreement (buyer representation agreement).
What is the difference between an exclusive and a non-exclusive buyer representation agreement?
In an exclusive buyer representation agreement, you, as the buyer, agree to only use the services of that brokerage to represent and assist you in purchasing a property. In a non-exclusive buyer representation agreement, you, as the buyer, may use the services of multiple brokerages at the same time. You can enter into multiple non- exclusive buyer representation agreements.
Does my buyer representation agreement have to be exclusive?
No. However, your agreement will need the consent of the brokerage(s) you're working with. Consumers should make an informed choice about the type of relationship they wish to have with a real estate professional. They should also understand the implications of the options available to them.
When I agree to enter into a written service agreement, is there a specific form I will be asked to sign as a buyer?
The answer to this question depends on two factors:
are you interested in buying residential property?
will you be entering into an exclusive buyer representation relationship?
If you answer "yes" to BOTH of these questions, the agreement must contain the mandatory content as contained in RECA's Exclusive Buyer Representation Agreement.
If you are not interested in residential real estate OR you want a non-exclusive agreement, your real estate professional is not required to use the mandatory content. However, you will be asked to enter into a written agreement that meets the requirements of the Real Estate Act Rules. You can review RECA's sample non-exclusive buyer representation agreements here.
What is the difference between an exclusive and a non-exclusive buyer representation agreement?
In an exclusive buyer representation agreement, the buyer agrees to only use the services of one brokerage to represent and assist them in purchasing a property. In a non-exclusive buyer representation agreement, the buyer may use the services of multiple brokerages at the same time. You can enter into multiple non-exclusive buyer representation agreements.
Does my buyer representation agreement have to be exclusive?
No. However, your agreement will need the consent of the brokerage(s) you're working with. Consumers should make an informed choice about the type of relationship they wish to have with a real estate professional. They should also understand the implications of the options available to them.
What It Means To Be A Real Estate Customer
A customer is a person seeking information or assistance in a real estate transaction from a real estate professional, but does not want that professional to represent them. If you're the customer of a real estate professional, they don't have the same obligations or responsibilities to you that they would if you were a client.
Why would I want to be a customer?
you simply want to view a property through a brokerage or attend an open house, but you aren't looking for advice
you haven't decided if you are serious about selling or buying property and you aren't ready to commit to a client relationship
you are still talking to different real estate professionals and are not ready to form a client relationship with anyone
you think you have the experience or sophistication in real estate matters to represent yourself
a conflict of interest arises while you're working as the client of a real estate
professional and your real estate professional is no longer able to represent you
As a customer, the real estate professional is obligated to act honestly, ensure any information provided is correct, and exercise due care and skill at all times. Your real estate professional is also obligated to hold any monies received from you relating to purchasing a property in trust. A real estate professional can't provide customers with advice, services that require the exercising of judgement or confidential information.
---
Customer Acknowledgement Form
If you want to be the customer of a real estate professional, they may ask you to sign a customer acknowledgment form. The customer acknowledgment form clarifies the details of the customer relationship, and it can help avoid disputes or misunderstandings later on.
The customer acknowledgement form requires you to acknowledge:
you have chosen not to be represented
the real estate professional does not owe you any agency obligations, including fiduciary obligations
that the real estate professional will not give you services that require discretion, exercising of judgment or provision of confidential information
Home Buyers Guide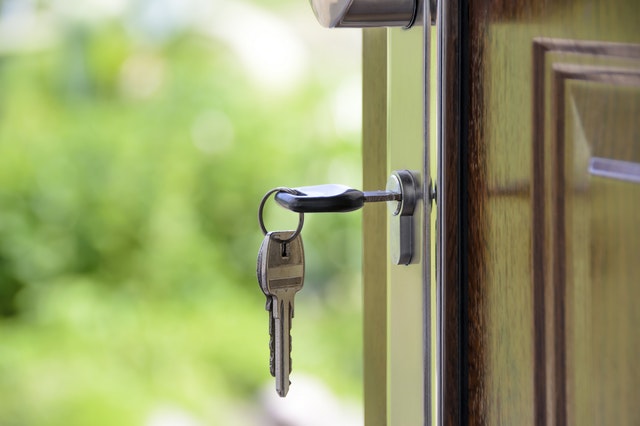 Arm yourself with all the tools you need to make an informed decision during your home-buying process. We want to provide you with the Real Estate Council of Alberta's Home Buyer's Guide.
What Is A Real Estate Brokerage?
Real estate brokerages are companies licensed to assist consumers in buying, selling, or leasing real estate. A real estate broker oversees each brokerage. Real estate associates and associate brokers need to be registered with a brokerage, and they are typically the brokerage representatives when working with consumers.
---
What's An Agency?
Agency is a relationship established when two parties agree to have one party represent the other party or provide services on behalf of that party. In a typical real estate deal, the brokerage or brokerage professional will act as the 'agent' for the consumer.
When people say, "real estate agent," they typically mean the associates or associate brokers who work with consumers directly. But the legally defined 'agent' of the consumer is the brokerage itself, or the individual(s) that the brokerage names as 'designated agent(s).'
When a buyer or seller first contacts a brokerage or brokerage professional, there is no agency relationship. An agency relationship develops when the brokerage professional and consumer agree that the brokerage's professional will represent the consumer in a transaction.
If a consumer interested in residential real estate or property management wants to be in an agency relationship, the brokerage representative will ask the consumer to sign a written service agreement that confirms the consumer's decision. Consumers must enter a written service agreement, as it offers valuable protection for real estate professionals and consumers. These agreements provide clarity and transparency regarding the nature of the agency relationship, and explain the duties and obligations of the professional and the consumer. Consumers can decline to sign, but by doing so, the brokerage cannot represent them.
---
Sole Agency
Sole agency is a relationship in which the brokerage or industry professional acts as the agent for only one party in a trade. In sole agency, agents (i.e. the industry professionals) are obligated to protect and promote the interests of their clients. Specifically, a sole agent owes his or her clients the following duties:
Obedience
The agent must obey all of the client's lawful instructions, as long as instructions are reasonable and ordinary under the circumstances. If the client insists the agent do something unlawful, the agent would be obliged to refuse, and consider terminating the relationship and existing service agreement.
Confidentiality
The agent has a duty to keep the client's confidences. Confidential information includes any information about the client, the property, or the transaction that is not required by law to be disclosed, but if disclosed could be used by another party to the disadvantage of the client. The duty of confidentiality continues even after the agency relationship ends.
Full Disclosure
The agent must inform the client of all facts known to the agent that might affect the relationship with the client or influence the client's decision in the transaction. This includes any conflicts of interest the agent might have in providing services to the client.The agent should not decide if information is important to the client, rather, the agent is obligated to disclose all relevant information to the client. However, the agent cannot disclose any confidential information from a previous agency relationship to the client unless the previous client agrees in writing.
Undivided Loyalty
The agent must act solely in the client's best interests, must always put the client's interests above the agent's own interests and above the interests of other parties. This means avoiding conflicts of interest and protecting the client's negotiating position at all times.
Reasonable Care & Skill
The agent must exercise reasonable care and skill in performing all assigned duties. The agent is expected to meet the standard of care that a reasonable and competent industry member would exercise in a similar situation.
Full Accounting
The agent must account for all money and property placed in the agent's hands while acting on the client's behalf.
---
Customer Status
Customer status is when a professional performs certain tasks and services for a consumer, but they are not the agent of that consumer and are not working on the consumer's behalf.
Customer status is appropriate for consumers who do not want to have an agency relationship with you, but still want your services to help them facilitate a transaction.
In customer status, your brokerage does not represent the consumer. You are not the consumer's agent and do not owe them fiduciary duties. You will not provide the customer any services that require the exercise of discretion or judgment, the giving of confidential advice, or advocating on their behalf.
However, even in customer status, a brokerage and its professionals continue to have the following obligations to their customer:
act honestly in all their dealings with the customer;
exercise reasonable care and skill;
not negligently or knowingly provide the customer false or misleading information;
hold all monies received from the customer in trust in accordance with the provisions of the Real Estate Act; and,
comply with the provisions of the Real Estate Act, Regulations, Rules and Bylaws.
At the discretion of the brokerage, you may assist customers in completing a transaction by:
providing real estate statistics and information on comparable properties;
providing standard agreements of purchase and sale, lease or other relevant documents and prepare all necessary documents in accordance with the instructions of the;
providing the names of appraisers, mortgage brokers and other services providers (but may not recommend one);
presenting, in a timely manner, all offers and counter-offers between the buyer and the seller;
conveying all information that either party wishes to have communicated to the other; and,
keeping the customer informed of the progress of the transaction.
---
Transaction Brokerage
Transaction brokerage is a service (relationship) option in which a brokerage or an individual real estate professional provides facilitation services to a buyer and seller in the same transaction. Transaction brokerage is intended as an option when a real state professional has existing sole agency relationships with a buyer and a seller, and a conflict of interest arises.
Transaction brokerage allows the transaction to continue by allowing a professional to facilitate the transaction while not advocating for either side. The professional treats the buyer and seller in an even-handed, objective, and impartial manner. Essentially, the professional will treats both sides of the transaction as customers; no longer are they in sole agency relationships. Consumers must provide their informed, written consent to transaction brokerage before this relationship may occur, and before any offer is presented to buy or sell a property.
In transaction brokerage, a professional can provide facilitation services and but cannot provide confidential advice, advocate on behalf of either the buyer or seller, or use discretion or judgment that benefits the buyer or seller to the prejudice of the other.
Facilitation services may include:
providing real estate statistics and information on property including comparable property information available through listing services or other local databases;
providing standard form agreements of purchase and sale, lease and other relevant documents, and preparing these document sin accordance with the instructions of the client(s);
presenting in a timely manner, all offers and counter-offers to and from the client(s);
conveying to the client(s) in a timely manner all information that either wishes to have communicated to the other; and,
keeping the client(s) informed regarding the progress of the transaction.
---
Designated Agency
Designated agency is a type of representation relationship between real estate professionals and consumers. In a designated agency relationship, the service agreement is between the brokerage and the consumer, but the agency relationship is between the consumer and the real estate professional(s) designated as their agent(s).
Designated agency is fundamentally different from common law. In designated agency, although the service agreement is with the brokerage, the agency and fiduciary relationship is between the designated real estate professional(s), not the brokerage, and the consumer.
Another significant difference in a common law brokerage is that the law deems that all persons in the brokerage have the same knowledge about the clients of the brokerage. In a designated agency brokerage, designated agents do not share information with the brokerage or with the designated agents representing other buyers or sellers. Clear documentation, agreed to by the brokerage, the designated agent(s), and the consumer are necessary for such a fundamental departure from common law brokerage practices.
What Is Fair Market Value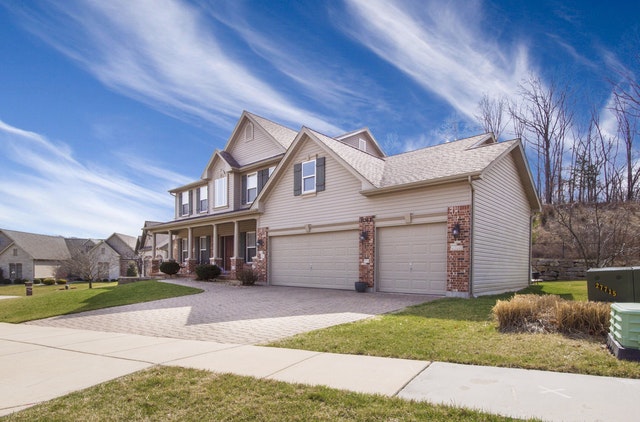 When you are buying or selling your home, naturally, your most important concern is getting the best price. As a seller, you may have lived in your home for years. You have contributed towards the mortgage each month. You have maintained your home. And now, it's only right that you should reap the rewards of your efforts.
As a buyer, you want to ensure you are paying fair value for a home. Then how, do you get fair market value for your home? In this article we will explain the three factors that influence market value, specific house, present condition and 30 to 90 days.
In this article, we refer to market value, as it applies to single-family homes only. Evaluation methods are different for apartments and commercial properties.
The term, "market value," is a broad and confusing term. Consumers shop in a store and pay the price indicated on the price tag. A book is worth $18.95 according to the tag. A car is worth $15,000 because the price tag says it is. We rarely question the value or worth placed on these items. We just pay the price.
At the end of the season, if an item did not sell its value changes. The $18.95 book did not attract enough buyers. Therefore, the store puts the book on sale to entice people to buy the unsold books.
Initially, the market value of the book was $18.95. However, when new titles arrive on the shelves, or the subject of the book is no longer popular, the market value could drop to $9.95.
Therefore, market value is the price that an item will sell for, within a reasonable time period. When considering real estate, "reasonable" refers to one to three months.
When it comes to determining fair market value on a home, the following definition is helpful:
"Market value is the price at which a particular house, in its current condition, will sell for within 30 to 90 days."
Three criteria make up this definition;
Specific house
Present condition
30 to 90 days
To determine a home's value, most people use an appraisal or comparative market evaluations.
An appraisal, conducted by a certified appraiser, is a professional opinion of a property's market value, based on recent sales of comparable properties, location, square footage, construction quality, floor plan, shopping, schools, transportation, etc. On average this type of evaluation costs $300 – $500. Lenders require an appraisal as part of the mortgage application process.
A comparative market evaluation (CMA), performed by a Real Estate Professional, is a free, informal estimate of market value, based on sales of comparable properties.
Specific House
Market value is limited to your specific house. The location and neighborhood of your particular home is the starting point for this determination. The exact same house in another city or another neighborhood across town does not matter for your determination.
For example, a house in Edmonton could be worth $375,000, but if the exact same home was located in St. Albert, it may only be valued at $300,000.
Home prices also fluctuate significantly from city to city and from neighborhood to neighborhood. Therefore, when considering the market value of your home, it must be compared to similar homes in the same or adjoining neighborhoods.
Present Condition
The second factor in determining market value is the condition of your home. Is it in "showing" condition? Does it need some improvements? The condition of your home determines the number of buyers who may want to view and purchase the property. This relates to the time your home will remain on the market before it sells. Most homebuyers want a reasonably priced home that is in good condition. They may look less favorably on a home that requires major work.
Some people determine a market value by subtracting the amount of estimated fix-up costs from the selling price. This may not be the best way to evaluate a home. A home in good condition sells for $80,000. A home you may like needs $4,000 in repairs. This may not equate to a market value of $76,000 ($80,000 – $4,000). Why not?
Homes that require work take longer to sell. To attract more buyers, the price may have to be reduced beyond the cost of the repairs. It is all a matter of how much someone is willing to pay for these repairs. Additionally, determining market value for a home that needs some work is not an exact science. Some Real Estate Professionals suggest subtracting approximately two to three times the amount of the fix-up costs.
30 to 90 Days
In most markets, a home will sell within 30 to 90 days. If it does not, the price is probably too high. If the price is too high, even homes that are "perfect" will not sell in this time.
On the opposite end: if a house sells within a short period, perhaps the asking price was too low, it could be a hot market. When there are housing shortages or fear of rising prices, many homes are purchased within a matter of days of the listing.